The Colorado Health Foundation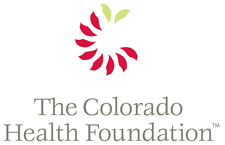 The Colorado Health Foundation (TCHF) has awarded Rocky Mountain Rural Health(RMRH) a grant to support "Park County Mental Health Alliance." We thank TCHF for their continued support and trust in what RMRH is doing to help the citizens of the South Park region of Park County. The Colorado Health Foundation is to be commended for reaching out to small rural areas to insure sustainable, quality health care is available to the community. Thank you Colorado Health Foundation.
---
Caring for Colorado Foundation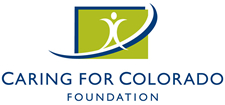 New funding in the form of providing two consultants from Caring for Colorado (CFC) has been received. CFC continues to support our mission "to improve the physical and mental health of South Park residents." With their help and support, RMRH is able to provide several medical programs to help so many in the South Park region of Park County. Thank you, Caring for Colorado, for your belief in the work that Rocky Mountain Rural Health is doing to provide sustainable and quality health care to our small rural community.
---
The Summit Foundation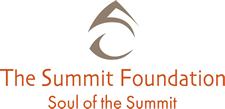 RMRH has been awarded a $7,500 grant from The Summit Foundation. These funds will be used in 2016 to provide client navigation services and non-emergency transport to residents of the Fairplay / Alma area. Navigation involves assisting people in finding health care providers, medical services and durable medical equipment. RMRH navigators also help client understand their mandated health care benefits provided by the Affordable Care Act. They can also help the uninsured find an affordable health insurance plan. The non-emergent medical transport program provides clients assistance getting to doctor appointments and treatment or diagnostic appointments out of Park County. For those who are unable to drive themselves, mileage reimbursement will be available.

Thank you to The Summit Foundation for helping us with these projects!
---
The Independence Center

Rocky Mountain Rural Health has received a $5,000 grant from The Independence Center to learn more about the disabled community within Park County. These funds will help us determine the number of persons with disabilities in the county and compile a directory of services available within Park and surrounding counties, as well as do. A needs assessment of the communities in in Park County will be done to identify opportunities to improve accessibility for those with disabilities.

Thank you to The Independence Center for supporting us in the important work!
---
Susan G. Komen Foundation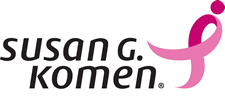 Rocky Mountain Rural Health was awarded a grant from the Susan G. Komen Colorado to be used for expanding breast health in Park County. They are to be commended for reaching out to small rural areas such as ours to make sure uninsured women in our community receive the screenings and diagnostic services and breast health education support so vital to their breast health. One component of this grant is the mobile mammography unit which comes to Fairplay two times a year. The unit will be here on March 21st and 22nd, 2014. Please call the office to schedule an appointment at 719-836-2169.
---
The Brown Family Foundation
Thank you to The Brown Family Foundation for their donation of General Operating Support for administration and support of Rocky Mountain Rural Health programs. This grant enables RMRH to continue providing much needed programs that help individuals and families receive the medical care they otherwise could not afford.